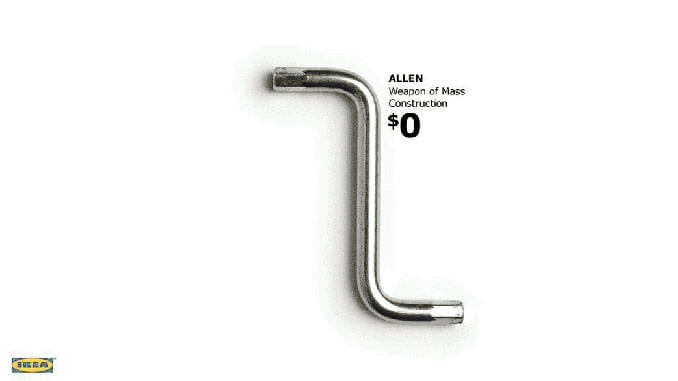 IKEA has done it again. They've nailed yet another perfectly timely marketing response. When we last checked in with them, they had whipped up a clever on-the-fly flash campaign as a response to a leaked fact about Game of Thrones capes being made by IKEA fur rugs.
Before that, they schooled Balenciaga with their tongue-in-cheek response to the luxury brand's new handbag that looked suspiciously similar to the Swedish furniture giant's trademark carry bags.
This time the star of the response is their (in)famous Allen key, their 'weapon of mass construction'. IKEA Southeast Asia posted this picture on LinkedIn with a status update saying "Today of all days, make furniture not war." in yet another über-clever, timely marketing response to Donald Trump and Kim Jong-Un's historic meeting in Singapore, where North Korea's nuclear weapons were on the agenda.
Simple, subtle, powerful. Once again, well played, IKEA. Well played.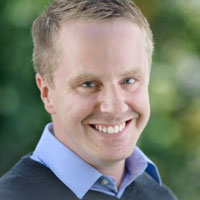 You've just read an article by Peter Helin. Now it's your turn! Leave your comments below.
Peter Helin is the co-founder of Digital Mic Drop as well as a multi-disciplinary marketer. Peter juggles most of the content that you'll find here on Digital Mic Drop and he is also helping Digital Mic Drop's enterprise clients to success through consultation on all things digital marketing, copywriting, content creation and SEO projects. Things like that.
If you would like to get in touch, simply shoot him an email on [email protected]