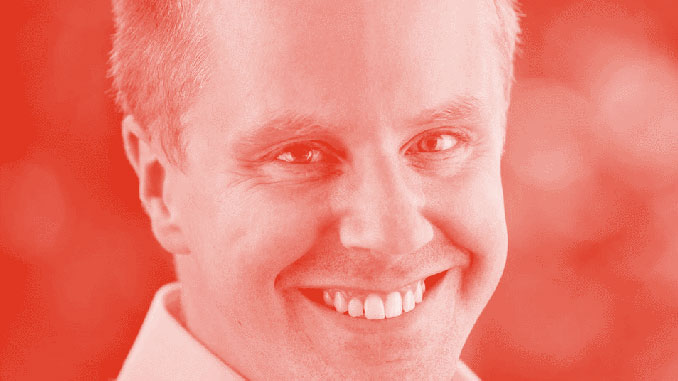 Hello there! You come here often?
Cheesy.
My name is Peter Helin and we haven't met officially. But in a way, we have. Those of you who followed us throughout the first year of Digital Mic Drop have most likely read some of our articles or maybe an interview or two with our inspiring interviewees. I wrote those.
Until now I have sort of been the man behind the mask, to quote Alice Cooper (who incidentally inspired the very creation of this blog), and Digital Mic Drop has been written in a sort-of article format. 'We' instead of 'I', that kinda thing.
We've had an amazing time getting Digital Mic Drop off the ground and it is amazing to see how fast it has gone from zero to thousands of visitors. We've been truly inspired by so many outstanding, forward-thinking digital marketing campaigns and we love sharing those with our readers.
We've also had the opportunity to meet with lots of amazing people like digital marketing guru Sam Hurley, Richard Branson's former wingman Chris Moss, Inbound Marketing pro Dan Tyre, Harry and Mike from Jackbox Games and many more. Most of all – we've had some incredible, heartwarming feedback from you, our readers.
After a couple of months' hiatus from writing articles (we've mostly been kept busy building snow forts in the far north of Sweden or we've been tinkering with digital marketing magic for our enterprise clients) I wanted to kick start 2018 by saying that it's a new dawn, it's a new day, and I'm feeling good!
I feel good about the level of creativity and ingenuity in the marketing industry right now. Spotify's user data-driven campaign that was rolled out in the end of 2016 and continued well into 2017 was, in my opinion, a trailblazer and I look forward to seeing more data-driven campaigns this year.
I feel good about how new technology is being used in digital marketing to create user experiences. IKEA's VR-powered Place-app for home decoration is a great example of where online shoppers can almost touch and feel products in a store from the comfort of their couch.
I also feel good about how some of the biggest players out there continue to focus on creating content that truly creates value for people. Google's free digital marketing certificate is a brilliant example of this, and as it happens, our write-up about it was also our most popular article last year.
I have a feeling it's going to be a great year.
This year we'll be adding to our marketing inspiration articles, digital marketing learning resources and interviews by adding… me!
You'll hear more from me directly, I'll be sharing updates from my daily adventures/grind/ups/downs as a digital marketer, my thoughts on all things marketing (whatever that's worth) and hopefully I, and we, can continue to educate, inspire and entertain.
So let's do this properly. Here's my formal introduction, my 'earn the right', my elevator pitch. Why you should bother reading my stuff, basically:
I am the co-founder of Digital Mic Drop as well as a multi-disciplinary marketer, currently working in the recruitment industry. This blog doesn't pay the bills. Yet.
On LinkedIn, my fancy-pants introduction says that I am an "Experienced digital marketer, web- and social media content manager, copywriter and public speaker with a burning passion for conversion-focused marketing." Well well… You gotta write something, right?
Anyway, I juggle most of the content that you'll find here on Digital Mic Drop and I am also helping Digital Mic Drop's enterprise clients to success through consultation on all things digital marketing, copywriting, content creation and SEO projects. Things like that.
That's me in a nutshell. Nice to meet you.
Oh, and I would love to hear from all of you! What would you like to see more of this year? Drop a comment below or send me an email at peter@digitalmicdrop.com.
Thank you for reading Digital Mic Drop!
– Peter –