Japanese artist Chie Hitotsuyama has a unique talent. She makes intricate art out of old, shredded newspapers. By carefully rolling, twisting and binding wet newspaper by hand, incredibly lifelike animal sculptures are taking shape.  
Have a look at this beautiful video short for her exhibition 'Paper Trails' and watch the video until the end – Did just the right brand sponsor just the right content?
We'd like to think so.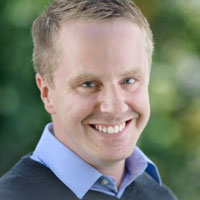 You've just read an article by Peter Helin. Now it's your turn! Leave your comments below.
Peter Helin is the co-founder of Digital Mic Drop as well as a multi-disciplinary marketer. Peter juggles most of the content that you'll find here on Digital Mic Drop and he is also helping Digital Mic Drop's enterprise clients to success through consultation on all things digital marketing, copywriting, content creation and SEO projects. Things like that.
If you would like to get in touch, simply shoot him an email on peter@digitalmicdrop.com.