You guys are marketers, you've been there. Dragged that roll-up across town and country. Felt the weight on your shoulder. Cursed how the carry case's nylon straps dig into your hands or shoulders. Wondered why on earth you decided to schlep it all the way home just to schlep it back to the office the next morning.
I was there last week and I'm there again today. Another day, another event. Damn you, roll up!
But you know what? That roll-up actually signifies and embodies the core of what we are trying to achieve in our jobs as marketers.
It signifies an opportunity to showcase your brand in front of a captive audience.
…an opportunity to talk to clients or prospective clients.
…an opportunity to be in front of the right audience, with the right message, at the right time.
…a moment of pride when you get to show off your logo, your colors, and your Why.
…and an opportunity to create value.
In other words: Your roll-up is worth it. Lug it around, you are building your brand.
Note to self: Remember all of the above the next time that nylon is digging into your shoulder.
On that note, my roll-up and I are off to deliver a breakfast seminar.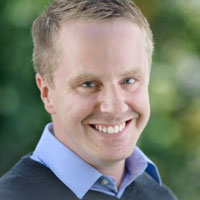 You've just read an article by Peter Helin. Now it's your turn! Leave your comments below.
Peter Helin is the co-founder of Digital Mic Drop as well as a multi-disciplinary marketer. Peter juggles most of the content that you'll find here on Digital Mic Drop and he is also helping Digital Mic Drop's enterprise clients to success through consultation on all things digital marketing, copywriting, content creation and SEO projects. Things like that.
If you would like to get in touch, simply shoot him an email on [email protected].