There's an old saying that goes "There's more than one way to skin a cat." Well, the PR and marketing folk at IKEA recently showed that there's also more than one way to school a copycat when luxury fashion brand Balenciaga launched their new $2,145 USD carry bag that looked suspiciously similar to IKEA's classic blue 'FRAKTA' cheapo $99 cent USD plastic carry-all-your-plates-and-glasses-and-candles-and-pillows-home bag.
IKEA vs. Balenciaga: 1-0
IKEA wasted no time responding to Balenciaga in their usual pragmatic way with ads in their social media channels all around the globe. The similarities between the two bags are uncanny and not surprisingly, the internet has gone absolutely bananas over their witty, 'helpful' ads and comments. Check out some of the ads below.
As always, well played IKEA. Well played.
IKEA in Sweden posted this photo on their Instagram:
"This spring's 'it bag' is here! Sometimes it's easy to keep up with the fashion world. At IKEA you'll get it 19,995 SEK cheaper though. FRAKTA bag, 5 SEK each."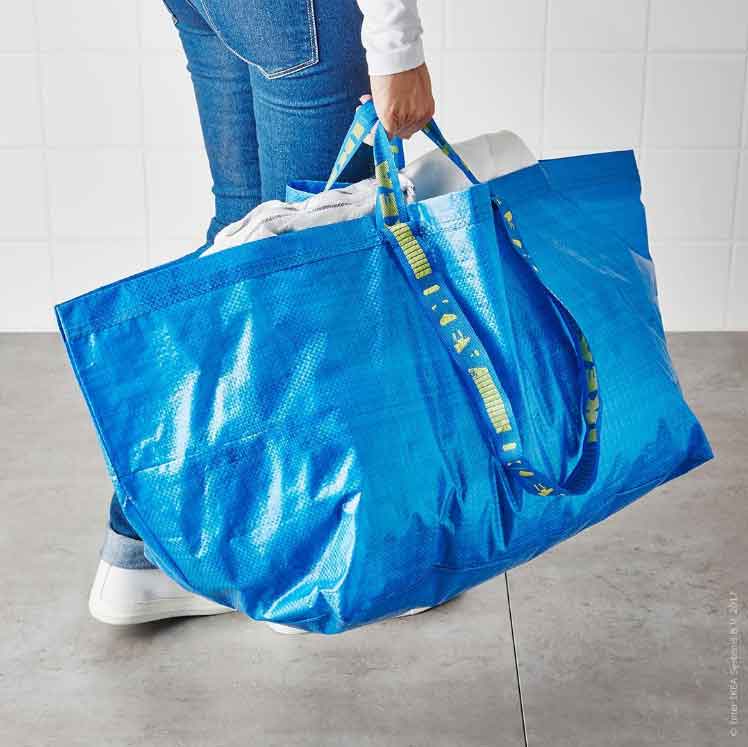 "Get the big blue bag that started it all at a price that's 3000 times more affordable. Visit our stores to check out this and other authentic IKEA designs that are all the rage this season."
IKEA's agency Swedish agency Acne left nothing to chance when they did this photo shoot. They dressed their model up in the same leather jacket outfit and had the model pose in the exact same way as in Balenciaga's product images for their bag.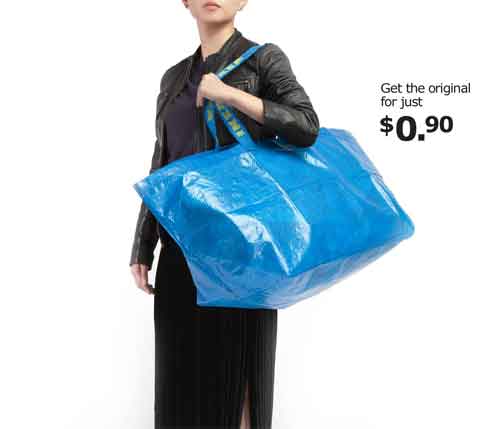 IKEA in the UK subtly updated their website homepage instead: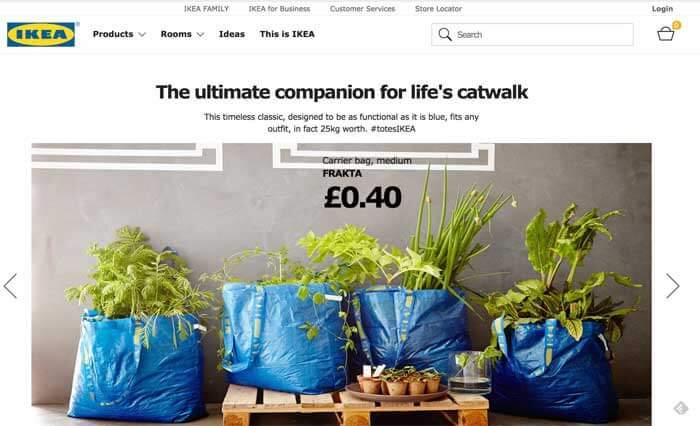 Why stop when you are on a roll…
Our funny friends at IKEA didn't stop at that though. With the help of Acne, and in true IKEA fashion (pun intended), they also whipped up a helpful instruction on how to tell if the blue bag is a real IKEA plastic bag or a fake one: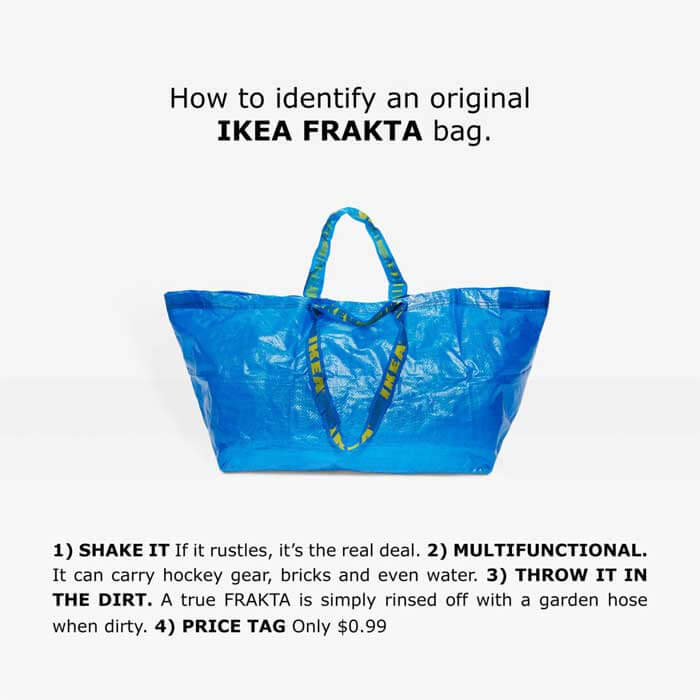 If you can't get enough of IKEA and would like to see more, check out their refugee awareness campaign '25 m2 of Syria' and how they helped save relationships with their retail therapy campaign.