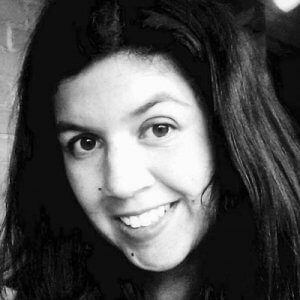 This article on the ins and outs of UX Writing is a guest contribution by Amy Johansson, former Manhattan PR concierge and now UX Writer. 
Recently, my LinkedIn mailbox has been like a Kardashian sister's experience seated front-row at an NBA game. I'm suddenly the Belle of the Ball, being courted, recruited and sought after by countless household name companies. I'm still a writer. How the Hell did I manage this? J.K. Rowling I am not. What I am is a UX writer aka a User Experience writer or copywriter.
As a user experience writer, I am responsible for the copy on buttons and navigational menus, for descriptions, pop-ins, mouse-overs, contextual help, tooltips and even those bothersome cookies warnings. It's my job to make these things readable, no, enjoyable too. And seamless for the user.
"We are copywriters for today's world. We are the website's voice."
What is UX Writing?
We're copywriters for today's world.  They say "print is dead", and while I'm not fully convinced that is true, I do believe that UX writing has a unique way of meeting people where they are, which is online.
We are the website's voice. The UX designers decide on how the website or app looks and the general flow, but we the UX writes help users navigate the site with words that lead users to action and understanding.
We sit at the intersection of copywriting and technical writing.
We are gatekeepers of information. The UX designers show you. We tell you. It's not show not tell, but show and tell.
We are also sherpas of information.  You can lead a horse to water but you can't make him drink. Sometimes information is too complex for a simple icon or image to help the user. That's where we modify the communication with text, often simple and concise to illuminate the user.
We are writers who are readily employed and well-paid for our writing efforts. Until now, I've rarely equated English majors synonymous with 'well paid, steadily employed professionals' but if you add a little STEM know-how to your tool belt, yeah, you can actually Mario jump up a few tax brackets.
What we are not
UX designers. Although we work creatively and collaboratively with our UX design partners, much as copywriters work hand-in-hand with art directors, UX writers work a half step after the designers.
Solo artists. Our job does not exist without the help of UX designers, of front and back-end developers, of Project managers, of project leads or business analysts. Or the user itself. Without the user in first place, we have no job.
'Regular' copywriters. We're a bit more technical and do much more micro-copy. Small, user-centric interactions onscreen that can change someone's user experience with a software program or an app. Copywriting for print and even commercials is much more static. Copy on apps and websites is often updated to reflect changes in the app or the software. It's dynamic and iterative.
Technical writers: Technical writers write manuals and instructions, and are not user-experience oriented. I have worked as a technical writer, and to be blunt, the writing you do is pretty technical and dry, colorless. There is no user voice to think of. The most important thing a technical writer can offer a reader is clarity and understanding of how something works.
Who do UX writers work with?
The process goes something like this:
Business lead and UX lead come up with an idea for an app or an online experience flow.
The UX team lead works with a team of user experience designers, service designers, user interface designers and front-end developers to determine the look, functions and flow of said design.
Then I work with the UX team or in some cases one UX designer to find copy that fits the UX design. Then we only lock the UX copy once the business lead or project manager green lights it.
UX copy, like UX design in general, is brand-centric. It needs to be seamless and not deviate from the brand's established tone of voice. UX writing is not for writing divas- your own voice is not to be heard in the copy that comes out.
Being clear and moreover, on-brand are the keys to successful and user-appreciated UX copy. An example of this is if a brand is known for being warm and friendly in real life and in their advertising, but then has generic, cold and impersonal UX design and copy?
That wouldn't be good.
So it is very important to get the tone of voice in sync with the brand. Use words your brand's users understand.
Talk to them in a helpful, not condescending voice. Space and text come at a premium on many apps that are just destined for your mobile, so use this premium space carefully. Make great economy of words, space, and design.
Programs UX writers work in?
InVision. Sketch, Balsamiq wireframe programs, I usually work in text and simple file format. Often, a well-organized CMS (content management system) of one sort or another really can be a game-changer for the positive.
And yes, working in Mac is preferable, as that is what your designer is designing on, so you sync best if you work on the same.
When you work with UX Writing, it is good to have familiarity with these programs:
CSS, Javascript, HTML, JSON
Most important: 
Any type of text editor that allows you to paste in screenshots and write different copy proposals. Every UX designer has his or her own personal preferences how to work, and we usually find our creative groove collaboratively.
About Amy:
You wanna piece of me? Very well then, I'd like a piece of you too. Namely your eyes. Please follow the link to my Facebook page. You can learn a little about me there.
Enjoy and hope to see you there!