…we thought we'd share an adorable little Valentine's Day campaign, created by a crafty team of marketers at IKEA in Southeast Asia. Relationships do not usually come with a manual, even though it would sure be great if they did. And who would be better suited to design one of those than DIY-manual-moguls IKEA?
Remember when they solved relationship problems with their search engine marketing campaign 'Retail Therapy'? Well, feast your eyes on the 'IKEA Manual for Love'.
Happy Valentine's Day to all you love birds out there!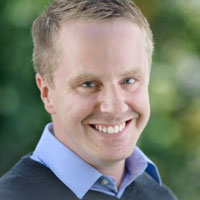 You've just read an article by Peter Helin. Now it's your turn! Leave your comments below.
Peter Helin is the co-founder of Digital Mic Drop as well as a multi-disciplinary marketer. Peter juggles most of the content that you'll find here on Digital Mic Drop and he is also helping Digital Mic Drop's enterprise clients to success through consultation on all things digital marketing, copywriting, content creation and SEO projects. Things like that.
If you would like to get in touch, simply shoot him an email on peter@digitalmicdrop.com.