My Daily Drops is a pretty new thing here on DMD. It's my attempt to share the more casual stuff that I deal with on a daily basis as a marketer.
But I'm realizing that my daily updates have been more like Weekly Drops, or Every-now-and-again Drops. Doesn't have the same ring to it, does it?
As always, time is a factor. And you know what, sometimes I just don't have anything to write about. And sometimes, after working away on my laptop for a full day, I don't even want to look at it.
Other times I tend to overthink my updates, thinking that they're too flighty, which then results in me working on them some more, which then turns them into a delayed Daily Drop or a full-blown article.
So the lesson learned here is: It doesn't always have to be perfect, wrapped in a glossy paper with a bow on top and filled to the brim with value-adding inspiration and knowledge.
Good enough is often a good measure.
Note to self: Writing blog posts offline in iPhone Notes works like a charm. Do more of that.
Note to self 2: Don't worry too much about finding a perfect feature image for your posts either. You have a camera on your phone. Use it. Good enough.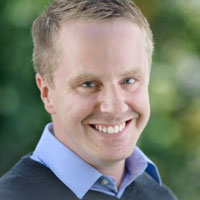 You've just read an article by Peter Helin. Now it's your turn! Leave your comments below.
Peter Helin is the co-founder of Digital Mic Drop as well as a multi-disciplinary marketer. Peter juggles most of the content that you'll find here on Digital Mic Drop and he is also helping Digital Mic Drop's enterprise clients to success through consultation on all things digital marketing, copywriting, content creation and SEO projects. Things like that.
If you would like to get in touch, simply shoot him an email on [email protected].