Back in 2017 we dove into the do's and don'ts of headshot photography when we spoke to photographer Andy Foster. Headshots and professional photos are becoming increasingly important in today's marketing landscape where a lot of new business relations are formed based on peer-to-peer recommendations rather than business-to-business sales.
So how do you get it right, what is the difference between a headshot and a portrait, how do you know when to use one or the other, and last but by no means least: how do you make the most of your fancy new headshot? So many questions.
To learn even more and get some answers, I spoke to Matthew Hamilton, a professional headshot photographer based in Philadelphia, United States.
"A headshot is a portrait, but a portrait is not necessarily a headshot. Does that make sense?"
This is Matthew Hamilton:
Matthew is a portrait photographer in Philadelphia specializing in headshots. In his studio, he helps clients create all the images they need to market themselves. Matthew believes in coaching and teaching his subjects and when we did research before our interview, two lines stood out and reconfirmed that we had found the right guy for Digital Mic Drop: 'There is no "say cheese" in my studio' and 'Laughing brings out the best expressions humans have to offer, so let's get to having some fun!'
Hi there Matthew! Thank you for talking to me about professional photos! 
Let's get right to it – enlighten me: What is the difference between a headshot and a portrait photo?
"This is actually a question I get asked quite a lot. I am primarily a headshot photographer, so, you might think that I just tell everyone to get a headshot to represent their personal brand. I don't think this is a one size fits all scenario though. Some people may feel like they are better represented by a portrait instead of a headshot and I totally get that!"
"Let's begin by defining the difference between the two. A headshot is a portrait, but a portrait is not necessarily a headshot. Does that make sense? I know it can be a little confusing. Headshots are all about the face and should (if done well) try to keep the viewers focus there.
"Portraits usually show a person's face, but it isn't always the main focus of the image. Keeping the viewers focus on the face in a headshot is a very important characteristic of a great headshot. You can think of headshots as a subsection of portraiture."
"The weight that will be lifted off your shoulders after you have a photo you are confident in sending to people is massive!"
So when do you know when to use a headshot and when to use a portrait? 
"Both headshots and portraits are important to have in your personal branding. A headshot is the new business card or logo. A portrait is used in more specific environments. Some of my clients use portraits for handouts or stationary as opposed to using their headshot. It is all up to the individual where to use these different photos inside their marketing, but I am all for using both, where needed."
Your website says that 'a bad headshot can ruin your growth'. What is a bad headshot and what do I do if I hate my current headshot?
"Easy! Get a new one ASAP! Take the time now to look at your current headshot. Does it display the first impression you want it to? Does it show potential employers the person you want them to see? Do you think it is representing you well?"
"The weight that will be lifted off your shoulders after you have a photo you are confident in sending to people is massive! I have chatted with some of my clients about this phenomenon in particular and they have all said that just the act of checking this box off was something that was important for them."
"They have the tools they need and they know they have the photo aspect of their brand on lockdown. This is why I know it is such a worthy investment to make for yourself."
"A lot of the clients I work with are people who got a headshot done with someone else and they didn't like the final product so I am hired to "fix" the problem."
"Take your time when choosing a photographer for this. Make sure they specialize in headshots and don't shoot a million different subgenres of photography. This one photo is too important to skimp out on, so make the most of it so you don't have to "fix" it later."
"So, definitely, consider getting a professional headshot done by someone who specializes in them specifically to take your personal brand to the next level! It is an investment in your future and I think it will work out well."
How do I make sure my witty, fun-loving personality shines through in a photo shoot?
"A headshot is a first impression in many cases, and because of this, it is a good idea to have this photo show a bit of your personality and who you are. Now you are probably thinking: "Okay that's great and all but, how do I show my personality in my photos?" The good news is, this can be done easily and it's actually a fun process, the bad news is, you don't have a whole lot of control over it."
"Something that I focus on throughout my shoots is having fun and laughing. This is paramount to showing your personality. It is how you forget that the camera is even there but It is on your photographer to make this happen. A shoot filled with laughs and fun is destined for success and will produce amazing images."
Ok, so let's say that I've spent a bit of money getting that fancy new headshot – how do I get the most out of it?
"Sprinkle it everywhere! That is why you got it done in the first place, right? Facebook, LinkedIn, Instagram, Twitter, or what the heck, put it on your Myspace page. You want people to see this new photo of you that shows you off looking confident and professional. You never know where the right people will see your new photo and what that could lead to."
"Thinking about where you are going to be using your images can be so crucial."
Ok good, where else?
"If you have any physical materials you give out to your clients, that could be a good place to put your headshot as well. This way it reminds them of you personally if they see your face vs. a logo where they could just be reminded of your brand."
Great, what else can I do to get bang for my bucks?
"Good question! Some of my clients like to try on multiple different tops during their headshot session. This way they have different looks for the different uses they may have. Thinking about where you are going to be using your images can be so crucial."
"Your LinkedIn profile may cater to one outfit type over say, a Facebook profile photo. I do shoots with people all the time that want to have a photo with a jacket on for their LinkedIn photo but would like something more casual for their other social media profiles. Having this variety is definitely something to think about in order to get the most from your headshots."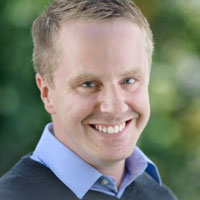 You've just read an article by Peter Helin. Now it's your turn! Leave your comments below.
Peter Helin is the co-founder of Digital Mic Drop as well as a multi-disciplinary marketer. Peter juggles most of the content that you'll find here on Digital Mic Drop and he is also helping Digital Mic Drop's enterprise clients to success through consultation on all things digital marketing, copywriting, content creation and SEO projects. Things like that.
If you would like to get in touch, simply shoot him an email on [email protected].