NRJ Star Night is one of Switzerland's largest music events, hosted by radio station network NRJ. Numerous national and international acts hit the stage to entertain a crowd of no less than 13,000 people.
Photo sharing and the almighty viral buzz
Nowadays social media plays a pivotal part in the marketing of events and concerts. Large followings are built up in things like Facebook events months before a show. The pre-event marketing especially is key for generating ticket sales and at the same time get ticket holders thoroughly pumped for the upcoming show.
Sharing of photos and videos during (and after) the event on social media is equally important, as this creates the almighty in-the-moment viral buzz around the event or the artist. However; this is also something that many events and concerts tend to struggle with. Concert audiences just don't engage enough on social media during the event, and maybe rightly so as they are there to enjoy the concert.
But what if they could enjoy the concert and be a part of the action on social media at the same time?
Event marketing through user generated content 
For their 2016 event, NRJ Star Night wanted to challenge this and decided to use technology from Sparkle for user generated content and display a live feed of shared, hashtagged content on huge video screens.
This made for a truly interactive concert experience and at the same time, the content was made available online so that people who didn't get a chance to go see the live show could engage as well.
The result?
The 2,300 posts that were shared throughout the night generated north of 4,2 million impressions, a whopping 173,000 Likes, and over 3,600 comments. Not too shabby for one night. By engaging the audience with a little help from the power of technology, NRJ created a massive reach, phenomenal engagement and not to mention, a stunning event.
Check out this video to see user generated content in action: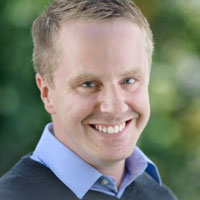 You've just read an article by Peter Helin. Now it's your turn! Leave your comments below.
Peter Helin is the co-founder of Digital Mic Drop as well as a multi-disciplinary marketer. Peter juggles most of the content that you'll find here on Digital Mic Drop and he is also helping Digital Mic Drop's enterprise clients to success through consultation on all things digital marketing, copywriting, content creation and SEO projects. Things like that.
If you would like to get in touch, simply shoot him an email on peter@digitalmicdrop.com.