One of the most precious things a marketing team, or as an individual marketing leader, can collect is feedback. A lot of the time us marketers collect feedback after the fact, i.e. after the event is done and the guests have left, after the fair or after that pricey campaign has run its course. You get the point.
Guess what (and yes, I will be stating the obvious) – by collecting feedback and ideas before the fact, you can both sharpen your sword and at the same time, avoid things like unnecessary communication faux pas. These could be both big and small things, important details that you may have not realized if you hadn't asked for external input. This feedback can come from a variety of sources and a marketing advisory board can help you with these realizations.
Your advisory board can consist of people from other industries than your own. It's actually a good thing if they do. Personally, the first advisory board that I hosted consisted of people from the maritime, retail and newspaper industries whilst my company operates within the recruitment industry.
Another advisory board, which I was a member of, focussed solely on digital marketing education programs and had recruited an impressive group of over 30 people. The group was a mix of marketing content creators, strategists, and leaders from organizations operating in a wide spectrum of industries and with sizes ranging from small startups to global brands, NGO's and public sector organizations. The feedback, perspectives and industry insights that the school in question collected - for the price of ham sandwiches and coffee - during those afternoon sessions: Priceless.
By putting together a carefully selected group of experienced marketers and communicators you can gain invaluable input and insights on both selected marketing initiatives or your entire marketing plan for the year. Whatever you need really.
An advisory board can also help you uncover insights that you might never get if you would ask someone within your own organization. The reason for this is simply the fact that it's part of human nature to become accustomed to things that you are subjected to on a regular basis, in this case, your company's lingo, brand, giveaways, marketing campaigns.
By asking people outside of your organization and outside of your industry you would, most likely, get a fresh outsider's point of view from people that are not colored by your company's 'go-to lingo' or by having spent several years in your industry.
5 steps to getting your first marketing advisory board off the ground:
1. First of all – think about why you are creating one in the first place. What areas of your marketing are you hoping to discuss with your advisory board? Is it for your digital marketing or offline marketing initiatives? Will the topics be centered mostly around copy and messaging or more around marketing technology? Maybe a bit of both? There are no right or wrong answers, however nailing this down may help you pinpoint the right people to approach.
2. Next, reach out and recruit. Send personal messages or phone the people you are hoping to recruit. For logistical purposes, it's a good idea to reach out to people in the same city as you.
3. Set a date for your first advisory board and send out invitations with both a clear agenda for what you are going to cover in your meeting, the format of the session, and any pre-meeting research or read-up assignments you want your members to complete. It's ok to ask them to read up so that they come prepared, that just makes for a more fruitful session when you meet.
4. Let a workshop-style presentation guide your members through the meeting. For my first advisory board I created a disposition that gave the group an overview of what marketing activities my team has done over the past 6 months, what our marketing strategy looks like, I show-reeled examples of each activity, outlined what's in the pipeline for the coming 6 months and then I opened up for feedback and ideas with one individual feedback exercise and one group brainstorming session.
Some suggestions for questions to ask in order to get the conversation going:
What are some of the things you liked?
What can we do better in the future?
Was our messaging clear?
What do you think we are trying to achieve with this campaign?
Did it catch your attention? 
5. Make sure everyone is involved and participates in the discussions and brainstorming. By being a good facilitator rather than someone who just presents to the group, you can get the creative juices going. The more ideas you get, however whacky, the better. Don't shoot any ideas or any feedback down and whatever you do, don't get defensive if your marketing strategy or campaigns are being challenged. Just make a note and reflect on everything later.
And last but not least: Kick off your shoes and have some fun!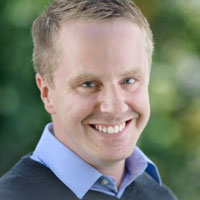 You've just read an article by Peter Helin. Now it's your turn! Leave your comments below.
Peter Helin is the co-founder of Digital Mic Drop as well as a multi-disciplinary marketer. Peter juggles most of the content that you'll find here on Digital Mic Drop and he is also helping Digital Mic Drop's enterprise clients to success through consultation on all things digital marketing, copywriting, content creation and SEO projects. Things like that.
If you would like to get in touch, simply shoot him an email on [email protected]