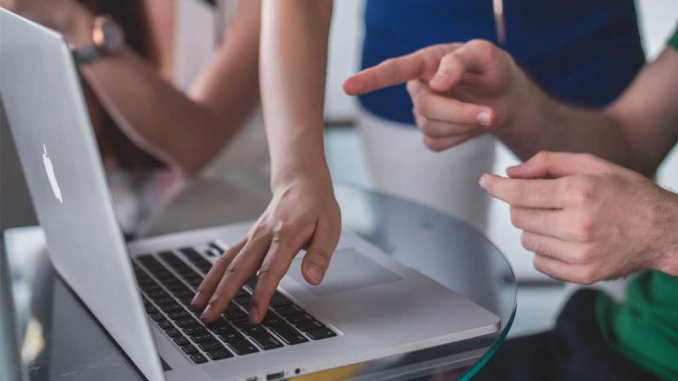 For over a decade, in my job as a recruitment marketer, I have educated both HR teams and marketers on how to write better job adverts. Now I'm on a mission to take my old teachings to the next level and educate employers on how to write unbiased job adverts and create unbiased recruitment marketing content.
For many employers the job advert is the primary tool to recruit, so that's where I'll start.
If you've followed Digital Mic Drop for a while, you may have read my article on how to write great job ads. It's '6 things you should always include in your job advert' is a good start from a copywriting, structural and recruitment marketing point of view and still very important when writing a great job advert.
Unbiased job adverts: A quick guide to get you going
Now it's time to take that job advert to another dimension. We still need to make sure the job advert is well-written, targeted to the desired competency you are looking for, keyword optimized, filled with employer branding-focused goodies and all that jazz.
However, let's also make sure we haven't built in any nasty unconscious biases. Here's your chance to show potential candidates that your organization is inclusive to all people, regardless of gender identity, sexual orientation, race, religion or disabilities.
The opposite is, in my opinion, not an option. By not being unbiased in your job adverts, you are running the risk of offending readers and you will most likely turn them off from applying. Or even worse: Turn them off from dealing with our organization altogether. Remember, candidates are also consumers or potential business clients.
Collaborate to minimize bias
We all have built-in biases, it's human. So in order to get going and remove as many biases as possible in your recruitment marketing, whether it is a job advert, your career page or employer branding video, create a 'task force' within your organization to collaborate and spot things that could be biased or send the wrong message.
If you get an extra set of eyeballs on those texts or those photos you've selected for your social media campaigns, chances are that your task force will spot a thing or two that you can take the campaign to that next level.
Celebrate diversity and inclusion
If you are truly unbiased as an employer and in your recruitment process, show it. For real. With real people. Think employer branding video but non-scripted, more storytelling and with actual employees.
Tell your potential candidates, nay, potential future co-workers, how you as an employer have an inclusive, unbiased recruitment process and would love to see applications from people from all walks of life, all colors, genders, sexual orientation, and how your office culture is inclusive and open.
Remove information that could include bias and exclude applicants
It may seem minor and innocent to you, but small details and hastily written sentences may paint a whole other picture for readers who don't know your organization yet. Here are a few examples that could turn potential candidates off from applying:
Culture:
"We love going for after works and celebrate big wins with champagne in the office!" – a sentence like this, however fun-loving it may seem, could potentially discourage anyone who is a non-drinker by choice, for health reasons, or for cultural/religious reasons from applying.
Or: "We are a health-focused, sport-loving company who do fun activities like fun-runs and go-carting together." – an innocent line like this one could potentially discourage someone who is physically impaired from applying.
Gender:
"Margaret is retiring after 30 years of glorious service to our company. Now we're looking for her replacement." – it can be sweet and endearing to highlight a star employee after decades of service to the company. However, mentioning Margaret by name can signal to the readers that the organization is primarily looking for a literal replacement, another female, which may or may or may not be true, of course.
"We are striving towards an equal gender-split in our organization, therefore we gladly welcome applications from both men and women." – let's make sure we are inclusive for all gender identities, shall we?
Ageism:
"We believe that you are at the start of your career. Maybe you are recently graduated and have worked in sales for 1-2 years." – first of all, why? Ageism is a big problem in today's society. People who have passed the middle-age mark are finding it difficult to find jobs and employers are missing out on great, experienced candidates. So, stay clear of sentences like the one above to avoid bias against older candidates.
Language requirements:
"Native English speaker" – Is it really important that English is the candidate's mother-tongue, or would 'Fluent English speaker at a business level' be equally acceptable? Make sure you don't exclude those Swedes or Moroccan natives who have mastered the English language through years and years of practice.
Male vs. Female language – aim for gender-neutral 
According to a study by recruitment website ZipRecruiter, masculine wording is much more prominent than feminine wording in job listings. 70 percent of the job listings examined included male-biased words, the study found. This study focused on job adverts in the United States, however, it could give an indication of what the balance looks like in other countries as well.
The report also suggests how to re-write job adverts to incorporate better neutral wording:
Male-biased phrasing
We're looking for strong…
Who thrive in a competitive atmosphere…
Candidates who are assertive…
Better neutral wording
We're looking for exceptional…
Who are motivated by high goals…
Candidates who are go-getters…
Female-biased phrasing
We are a community of concerned…
Have a polite and pleasant style…
Nurture and connect with customers
Better neutral wording
We are a team focused on…
Are professional and courteous…
Provide great customer service
Added bonus: You get more applicants by being unbiased!
An added benefit of removing gendered keywords is that it leads to a drastic increase in applications. ZipRecruiter's study found that job listings that included gendered wording received an average of 12 applications. Job adverts without gendered wording received an average of 17 applications. How about them apples?
But, don't just take ZipRecruiter's word for it. Science also suggests that this is a problem. According to an essay, 'Evidence That Gendered Wording in Job Advertisements Exists and Sustains Gender Inequality' (Gaucher, D., Friesen, J., & Kay, A. C. 2011, March 7)*, published by the American Psychology Association shows, as the title suggests, that gendered language in job ads is a problem that results in inequality.
Check out these examples from the report below.
Male vs. female words
Male vs. female phrases
What about images and employer branding videos. Can they be unbiased?
As the saying goes: An image says more than a thousand words. Well, a kickass, genuine, well-placed employer branding video probably says more than ten thousand images.
A great complement to a well-written unbiased job advert would be a fitting, recruitment-focused non-stock image or an employer branding video. Or, why not both?
Just be careful though. The images you choose and your video can also include unconscious biases. So, when you produce your videos - consider some of the things listed above and think about how things like culture, gender and age amongst the employees you are choosing to include in the video.
Here are a few things you could try in order to minimize unconscious biases in your creative content:
Include more employees in your video project, like your  'unbiased taskforce' that you put together for the job advert review.
When you are selecting which employees to include in the video, why not draw names from a hat and let a bunch of people from within the company partake? That way, you won't accidentally pick that sharp-looking, tanned guy in accounting or that sporty-looking funny woman in the IT-department just because you think they'll look great on camera. Instead, you'll let chance decide on who gets to be in the video.  Your current employees will love it.
Once the shoot is complete, you can choose which 'employee actors' made the final cut based on what message they conveyed, their energy level, etc. Or, why not let your actors be a part of the selection process as well?
*Citation: Gaucher, D., Friesen, J., & Kay, A. C. (2011, March 7). Evidence That Gendered Wording in
Job Advertisements Exists and Sustains Gender Inequality. Journal of Personality and Social
Psychology. Advance online publication. doi: 10.1037/a0022530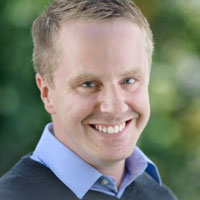 You've just read an article by Peter Helin. Now it's your turn! Leave your comments below.
Peter Helin is the co-founder of Digital Mic Drop as well as a multi-disciplinary marketer. Peter juggles most of the content that you'll find here on Digital Mic Drop and he is also helping Digital Mic Drop's enterprise clients to success through consultation on all things digital marketing, copywriting, content creation and SEO projects. Things like that.
If you would like to get in touch, simply shoot him an email on [email protected]