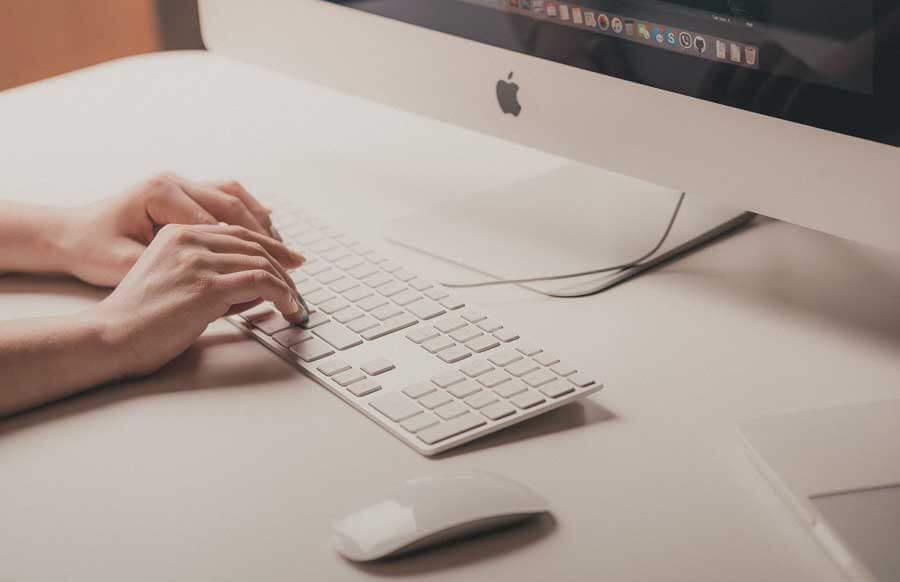 Writing a really great, keyword optimized and targeted job advert is not easy. But, it's worth putting in the time and effort because when it comes time to recruit, regardless if you are a running a mom-and-pop shop or a global brand, an online job advert (or job ad, or job posting) is often the most efficient way to get visibility in front of potential candidates.
This guide, written in collaboration with leading global job board CareerBuilder, is a crash course that will give you the tools you need to write a job ad that delivers the candidates you want.
How to write keyword optimized, targeted job adverts
In order to ensure that your job ad will stand a chance in today's intelligent, relevancy based search engines and actually get noticed by your desired candidates, you need to do your homework and wrap your head around how it all works.
First, let's break down the basics of online recruitment advertising:
What is keyword optimization for job adverts?
Keyword optimization, or search engine optimization (SEO), for job adverts, is technically the same as keyword optimization for any other written online content. It's all about making sure your job ad contains relevant keywords that your desired candidate would search for on a job board like CareerBuilder or on Google.
Make sure to include the most relevant keywords in the job title of your ad. Also, remember to repeat those same keywords throughout the job ad often (but not too often, that's just spam.) Another good practice is to include synonyms of your most relevant keywords in order to maximize your chances of getting a good position in your desired target audiences' search results.
"Page 2 on Google is the best place to hide a dead body."
Remember: Securing a good (read: Page 1) listing in search results is key in order to give your job posting the visibility it deserves. It is true what the say: "Page 2 on Google is the best place to hide a dead body. Nobody ever looks there." Statistics even show that 95% of Google visitors do not go to Page 2 in the search results. So there you have it.
What is job advert targeting?
'Job advert targeting' - sounds advanced, right? Don't worry, it's actually quite simple:
It's all about including information that is both relevant and interesting to your target audience: Your desired top candidates. By including more relevant information, potential candidates are more compelled to read the whole job ad, find out more about you as an employer and ultimately take action and apply to the job.
For example: Engineers are generally not interested in reading about the same stuff as finance people and a newly graduated nurse is not necessarily interested in the same employee benefits as a nurse with 20 years experience. By including information about technology and innovation in the ad targeted to engineers and financial information such as stock markets and global revenue in the ad targeted to finance people, you become more relevant and interesting. Most likely, your job ad will also become more keyword relevant and searchable.
6 things you should always include in your job advert:
1. Job title:
It goes without saying that a job ad needs a job title, but how do you make it a good one? Easy - keep it simple: Make sure that your job title includes traditional, are written in the local language, easy-to-understand keywords that your candidates are likely to use. The keywords you are including in the job title field are often heavily weighted in so-called relevancy calculations, i.e. they are important for your position in search results, so choose carefully.
For example: If you are hiring a Web developer, make sure that 'Web developer' is your job title and stay away from too creative titles that lack relevance, like 'Are you our next coding ninja?' Otherwise, no one will find your job ad. Ever.
2. Company overview:
It is common to include a company overview in a job ad, for good reason. Candidates want to know what kind of company they are applying to. In order to be as relevant as possible, make sure that the company information you are including is focused on recruitment and talks about you as an employer. As job ads on job boards often get a lot of views from relevant candidates, this is also a great opportunity to build a long-term employer brand.
3. Job description:
This probably also goes without saying, but the job description is a pivotal part of the ad and it is highly recommended that you spend extra time and energy on this section. Job seekers want to know the ins and outs of the job and they also want to know that the daily tasks and responsibilities are both rewarding and interesting.
Hot tip: In order to make your job description extra searchable/keyword optimized, try to include both a body text and bullet points where you duplicate some of the most relevant keywords. Not only will your job advert stand a better chance to get a good search result listing - you will also cater to more readers: the ones that like very descriptive texts as well as the ones that prefer to digest very brief information in bullet form.
4. What you are offering:
Historically job ads have been very one-sided included a job title, a job description and a hefty candidate requirements section. Nowadays, in the past few years as well as and in 2017, it is the candidate's market in many western countries and employers definitely need to step up their game when it comes to their job ads and what they have to offer candidates.
Qualified candidates are well aware of their worth in the marketplace and will go for the best employer with the best offer. This doesn't just include salary, this includes all kinds of perks and benefits - including the ability to work from home, health benefits and pensions contributions.
5. What you are looking for:
In order to attract the right/the best candidates, your candidate requirements section needs to be carefully crafted. Consider your ideal candidate, what skill set and past experience this person should have in order to do the job well but try to not go overboard. It's easy to get carried away all of a sudden, you are trying to find a 22-year-old engineer with a masters degree and 8 years experience. A unicorn, if you will.
6. Application:
Last but by no means least: The part where you ask the candidate to apply. Remember, you are selling the job, its perks and your company to the qualified candidate. A part of your job as a sales person/marketer, you should always remember to ask for the 'deal', 'the signature' - the application. This part is easy to forget when you are in a rush to get that job advert posted, but oh so important. Therefore, a recommendation is to write - and always include - a template/easy-to-copy/paste text along the lines of:
"Do you fit the above profile? Send us your application today! Applications are reviewed ongoing and the position may be filled before the last application date."
That's it folks, the essential guide to writing a really great job ad. Follow these recommendations and you'll be writing job postings like a pro in no time. Oh, and speaking of really great job ads, check out how Spotify whipped up a job ad fit for a President.
Good luck!