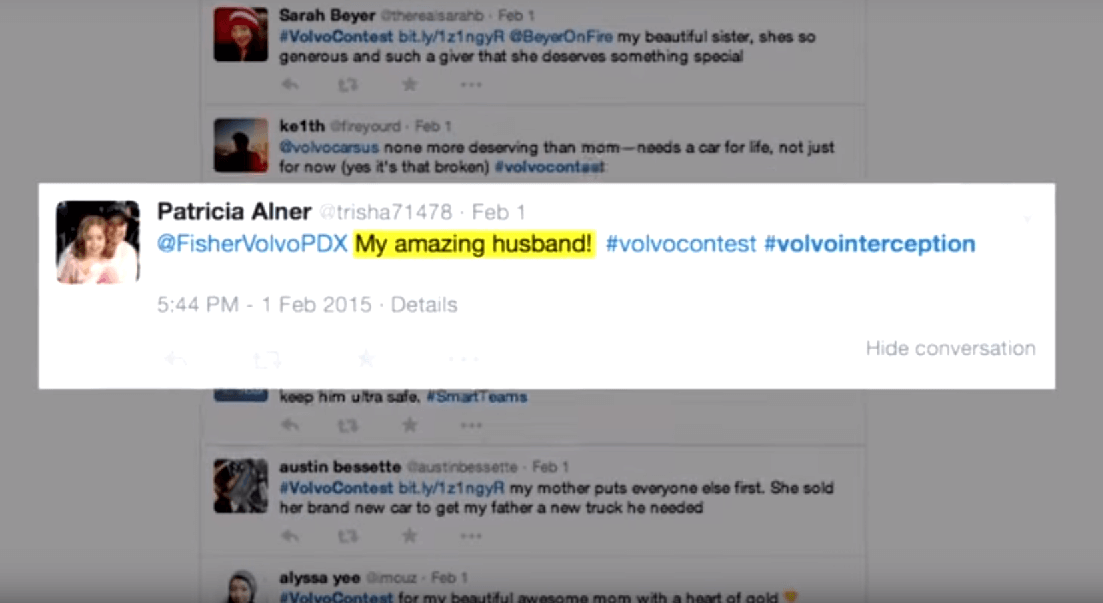 This is an oldie but goodie. Back in January 2015, leading up to the sporting event of the year in the United States, Swedish car brand Volvo did something bold on Twitter. Something daring. Something unheard of. You may call it guerilla marketing, you call it a low blow in marketing ethics, or you may call it a sheer stroke of genius.
The greatest interception ever
Super Bowl is one of the most expensive TV commercial real estates in the world and the most expensive advertising day of the year in the United States. Every year, major car brands spend millions of dollars on visibility during the commercial breaks of the big game. In 2015; Mercedes-Benz, Lexus, Nissan, Fiat, Toyota, and Kia spent around 60 million USD combined on advertising their latest models during the Super Bowl.
Volvo themselves did not book any airtime at all during the big game. Instead, the marketing team at Volvo and their ad agency Grey, New York, formulated a plan to sweep in, intercept other car brands' advertising and steal the viewers' attention. This has since been called 'The greatest interception ever'.
"So how does Volvo compete with the other car brands and their millions spent during the game? We don't. We steal it."
What Volvo did
Volvo let the word out that you could win a brand new Volvo for someone you love by simply tweeting the name of the person you would like to give the car to and hashtag #VolvoContest during any car commercial. The idea was to shift the viewer's focus from the car commercial on the TV to tweeting about Volvo instead.
The word spread like chicken pox at a daycare and even Jimmy Kimmel talked about this in his monolog on the Jimmy Kimmel Live show.
Volvo's commercial before the Super Bowl:
Sweet mama's pasta salad! It worked!
The social conversation shifted completely and up to 2,000 #VolvoContest-tweets per minute were sent every time other car manufacturers' commercials aired. In total, over 55,000 tweets were sent. While other car brands got their 30-second spots in the limelight; Volvo was top of mind the entire game. Oh, and the hashtag became a worldwide trending topic on Twitter.
Volvo also scored 200 million USD in earned media impressions. and saw a 70% sales increase for their XC60 model in the month following the Super Bowl. Grey won two awards at Cannes for this ingenious marketing stunt.
Touchdown!
Check out Volvo and Grey's video about their Super Bowl Twitter interception: