How do you do product marketing in order to make seemingly dull products and services like recycled stainless steel, isotopic lightweight structures, and metal cutting cool and attractive to just about anyone who isn't (or is) a steelworker or industrial engineer?
Easy. Just collaborate with a legendary rock star and document when he tries to break stuff with your products. That's basically what industrial giant Sandvik did when they teamed up with guitar virtuoso Yngwie Malmsteen to design, build and stage-test (read: go to town on) the world's first 3D-printed smash-proof guitar.
The whole process was documented in this 7-minute mini-documentary, a 'How it's made' glimpse into the engineering and manufacturing of the guitar:
By combining interviews with both Sandvik's experts and Yngwie with production footage that showcases the capabilities at their plant, Sandvik manages to both ace their product marketing and at the same time, highlight their people's world-class expertise and consulting capabilities in different areas of the manufacturing chain all at once. So, great product marketing, great services marketing and great employer branding all at once. Boom.
"This guitar is a beast!" Malmsteen said.
For those that are interested in exploring the guitar project more, Sandvik has also put together a simple but neat landing page where visitors can take a deeper look into the project, play around with a 3D model of the guitar, and enjoy even more nerdy engineering goodies.
As expected, this unusual collaboration ended with footage of Yngwie live in concert trying to smash his new stainless steel guitar to smithereens.
For those of you who aren't that into engineering and just want to watch a rock star try to smash a guitar on stage,  don't fret(board), Sandvik has got you covered.
Spoiler alert: He couldn't do it.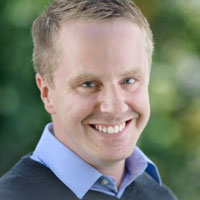 You've just read an article by Peter Helin. Now it's your turn! Leave your comments below.
Peter Helin is the co-founder of Digital Mic Drop as well as a multi-disciplinary marketer. Peter juggles most of the content that you'll find here on Digital Mic Drop and he is also helping Digital Mic Drop's enterprise clients to success through consultation on all things digital marketing, copywriting, content creation and SEO projects. Things like that.
If you would like to get in touch, simply shoot him an email on [email protected]