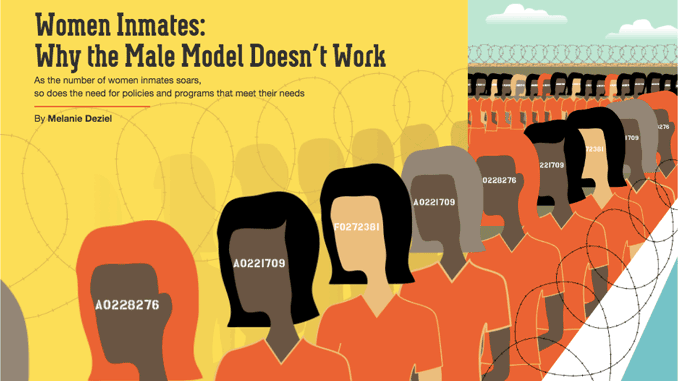 With the media landscape changing at hyperspeed, brands need new and creative ways to cut through the noise to reach and develop a relationship with their desired target audience. And increasingly, native advertising is proving a flexible and effective way for brands to get their message out.
In order to be successful with native advertising, here are a few things you should keep in mind:
#1. Meghan Trainor is all about the bass, native advertising is not all about the clicks
A lot of advertisers have not taken the leap into native advertising yet. Often times this is due to three reasons: 1.) they do not understand how to make it successful, 2.) they doubt its value 3.) or they are not sure how to measure its value.
The metrics can be confusing and advertisers may be used to seeing the quick wins in terms of numbers and immediate conversions (sales, registrations etc.). 
Native as a concept is aimed at engaging and influencing people, to change minds, to tell stories, to make a new impression, to build relationships - not just to get a view impression or some vanity metrics.
Marketers need to think about what the result of the campaign is in terms of whether you made someone think something or do something that they weren't thinking of doing before they saw your content.
Native content should ideally be measured by three key CPI (Content Performance Indicators) factors:
Exposure - High exposure numbers, like page views and unique visitors but also social reach.
Engagement - Time on content, engagement in conversations, likes, shares, clicks.
Loyalty - Returning, high-frequency visitors that consume content and engage with it on a regular basis.
A great tool to measure CPI is to utilize a content analytics tool like Content Insights which enables publishers to access content insights and analytics on the fly.
#2. Make it tailored, there is no one size fits all 
Brands of a certain size should - and many already have - invest in an in-house content studio. It may sound big and fancy, but what it boils down to is that it makes sense for all of us to do stuff in-house and not rely on agencies for everything.
But, headcount is often hard to come by at companies and you have to balance both the marketing and the communications departments' overall needs. So, it is a tough balance to achieve but when you can spare the headcount for an in-house team, it can be invaluable because that in-house team understands the company messaging, business and reputation goals better than anyone else.
When deciding to find a publishing partner to produce a native advertising campaign, whether you have an in-house content team or not, it pays to work collaboratively with the publisher's creative studio team to produce the best content together.
#3. Ok, you have decided to go native - now what?
When conceiving a native advertising campaign - here are some useful pointers to keep in mind:
What's your goal? Who are you trying to reach and why? For example: A target audience could be high-frequency travelers within the high-income bracket in Europe.

Once you've defined your audience, it's time to map out which publishers have that audience. This can be done quickly by Googling, glancing at competitors or by using publisher directories like Ocast.  

You've shortlisted two publishers that fit your needs - time to reach out.

A publisher whos core is native advertising should ideally schedule a discovery session with you and your team to brainstorm creative concepts that will work for both of your audiences. Much like a traditional agency, the publisher's creative studio will present you with concepts that fit your needs and budget.

Keep in mind that your native content should be chosen based on the publisher. After all, you are trying to reach their audience – that is why you are doing this in the first place. 

When you have signed off on your native campaign, the publisher's team will get to work, produce your content, you will get to give your final approval - and voilá! You've gone native!
However, the buck doesn't stop there. Now it's time to measure the initial result of your campaign. Your CPI stats are of course important, and it is equally important to keep in mind that native advertising has both short-tail and long-tail value - meaning that you will get initial metrics to review, but your advert or your video will often live on for a long time after it's been launched.
#4. You don't need to smash the piggy bank to afford native
Native can be a bit more expensive than, for example, traditional banner advertising or social media campaign, however, if your content is relevant and adds value to your audience, it can drive traffic for years to come.
Although marketers may see a price tag that would make Elton John's sunglasses collection look cheap, the content itself will provide tremendous value in the long term. Not to mention that relevant native content can be shared, searched, and, by working with an established publisher, add trust to your brand.
Here's a great example:
Netflix partnered with the New York Times to promote their show 'Orange is the New Black' where they wrote an in-depth, investigative journalistic piece about female inmates.
Not once did they mention Netflix or the show in the content and not once did they try to sell Netflix subscriptions. Instead, it was commissioned as a joint effort between Netflix and an incredibly well-respected brand like the New York Times.
The article was written in 2013 and five years later, the piece is still talked about and shared. This goes to show that creative native advertising can build momentum and last for years. Don Draper would approve.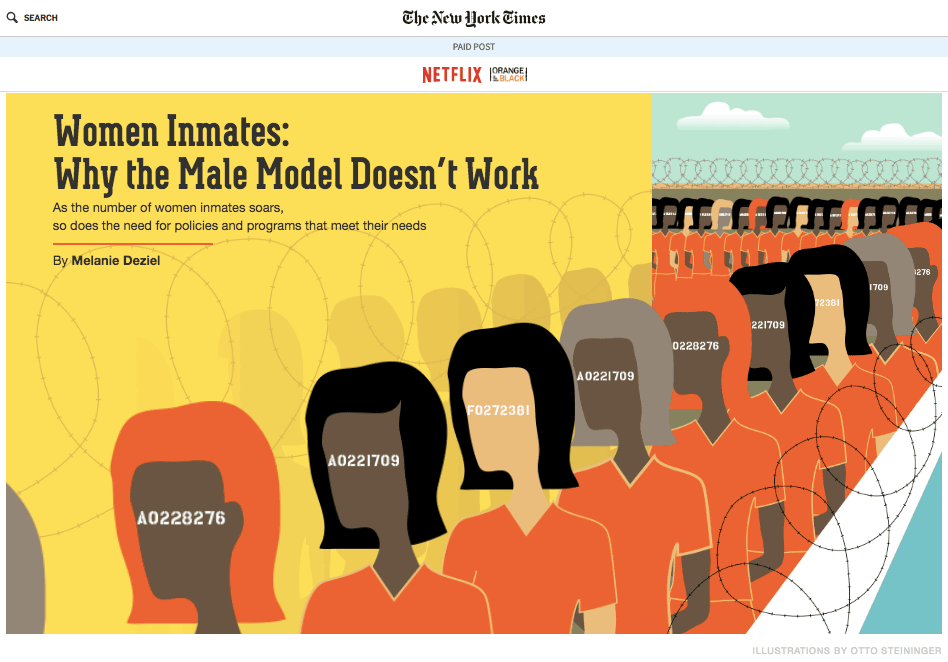 To wrap this up: Consistency is key
No matter how you decide to advertise your next campaign, ensure to have a consistent strategy and keep your audience tuned into the story.
In order to be successful with native advertising, don't expect to just run one native article and that's that.
Plan for a longer series of value-adding content and plan for the metrics I mentioned earlier and make sure you find the right publisher for your audience. 
You've just read an article written by Shaena  Harrison. Now it's your turn! Leave your comments below.
Shaena is one of the co-founders of Digital Mic Drop. She is the community manager and a marketing nerd with a thirst for talking about creative ideas. Shaena specialises in native advertising, social selling, and networking. As an active connector and business professional, she has many hustles. Two of them is being responsible for strategic partnerships at international media house as well as managing TEDx events.
If you would like to get in touch, simply shoot her an email on [email protected]