The story about the poo emoji controversy was first published in 2017 and it has been lodged in the back of my head ever since. I remember sitting on the morning train to work and this news story that featured an image of an oversized poo emoji appeared in front of me.
The short version of the poo emoji story is this:
Contributors and Typographers at Unicode, the technical organization that governs the emoji language, were disputing the commercialization of the emoji proposal process. More specifically, two critics were suggesting that the selection process for new emoji symbols is too frivolous and thereby cheapening the Unicode body's work.
A proposed new emoji called 'Frowning Pile Of Poo' (I am not shitting you, this is real – no pun intended. Well, maybe a little pun intended.) has caused a stir with these critics and they proceeded to formulate a memo criticizing the fact that the emoji depicts excrement and excrement should not be 'cute' and have facial expressions or emotions.
The anti-poo emoji memo from critic Michael Everson read:
"I'm concerned that this character will open the floodgates for an open-ended set of PILE OF POO emoji with emotions, such as CRYING PILE OF POO, PILE OF POO WITH LOOK OF TRIUMPH, PILE OF POO SCREAMING IN FEAR, etc. Is there really any need to add a range of emotions to PILE OF POO?
I personally think that changing PILE OF POO to a de facto SMILING PILE OF POO was wrong, but adding F|FROWNING PILE OF POO as a counterpart is even worse.
If this is accepted then there will be no neutral, expressionless PILE OF POO, so at least a PILE OF POO WITH NO FACE would be required to be encoded to restore some balance."
At the time, I read the story, thought about it, chuckled, and then filed it under 'Whatever'. I mean, come on.
After that, this story has popped up in my head a number of times when I've thought about how digital marketing is rapidly changing and how emojis have become a part of copywriting both online and offline.
The first thought that usually formulates in the back of my brain, in the freakin-heck-lobe, is: "Seriously? Seriously!? Is this what humanity has come to?"
The more analytical side of my brain then makes a counter-argument and says: "Whoa! Hang on there, Sonny! Maybe the poo emoji controversy is relevant because digital marketing is changing so rapidly?"
Considering that a Hollywood movie was made about emojis and the fact that emojis are used in about 92% of all social media/chat conversations around the world as well as frequently used in all kinds of marketing, both digital and print, shouldn't we care?
But then again, Hollywood also made a movie about killer sharks in tornados. So, there's that.
If we look past the fact that it is an illustration of excrement with eyes and facial expressions(!) we are talking about here – if emoji is the language of choice for the new generation, the so-called Millennials, again, maybe we should care.
Let's face it. The new generation, you know the ones that are born with an iPhone in their hand, are masters in the art of scrolling through- and consuming vast quantities of online content in a short timeframe. From that perspective, emojis become important as they convey emotions visually through super-short form 'copy'.
It is, however, also important to keep in mind that it is not just the millennial generation that uses emojis. According to this infographic created by Adweek, over 60% of internet users in general use emojis frequently.
A wise man once said:
"It doesn't matter what you write about. If you write about sewing needles, there's always some one-eyed bastard that will take offense." (Translated from its Swedish original)
Even though I don't fully agree with the sentiment in the quote, coined by a famous Swedish author; when it comes to discussing facial expressions on emojis, maybe he had a point. Someone will always have an opinion and possibly get offended.
On the other hand, with this controversy in mind, perhaps it is actually worthwhile having a governing body like Unicode to safeguard this new-ish language and ensure that it is kept to a certain standard, that emojis are not becoming ridiculous and also that emojis are equal, inclusive in terms of gender, ethnicity and more.
The good news is that more and more diverse emojis are being added on an ongoing basis and next in line is the red-haired emojis set to be rolled out mid-2018.
What do you think?
Should we care about the poo emoji or did the critics at Unicode overreact? Are emojis important in today's marketing? Share your thoughts in the comments below.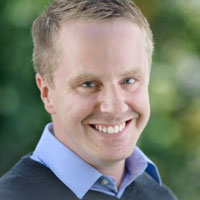 You've just read an article by Peter Helin. Now it's your turn! Leave your comments below.
Peter Helin is the co-founder of Digital Mic Drop as well as a multi-disciplinary marketer. Peter juggles most of the content that you'll find here on Digital Mic Drop and he is also helping Digital Mic Drop's enterprise clients to success through consultation on all things digital marketing, copywriting, content creation and SEO projects. Things like that.
If you would like to get in touch, simply shoot him an email on peter@digitalmicdrop.com.